Portable appliance testing (PAT) is a procedure that is used, which ensures that electrical devices are checked routinely to ensure that they conform to a given safety standard a laid down by the Health and Safety Regulations. In general, the testing will take into account a broad range of formally prepared tests that combine to give each piece of equipment a pass or fail. This will depend on the category of equipment that is being tested as will the period of time laid down between the actual testing.
Types of PAT testers
PAT test instruments carry out the necessary safety checks and as such need to be calibrated to a very high uniformed standard. A lot, come equipped with an earth continuity test and are able to verify the wiring of mains cords, which are detachable. Many PAT testers do not, however, include tests that involve the application of power to the appliance that is under scrutiny. An example here is with touch or protective current testing. The more advanced PAT testers will give much more information, but any information that is received is unreliable unless the operator is sure that his instruments have been correctly calibrated. Examples of PAT testers include:
Pass/fail PAT appliances
Advanced PAT appliances
RCD (Residual-Current devices)
Advanced computerised PAT testers
The reasons why PAT testing is crucial
In the majority of cases, everybody involved with PAT testing takes calibration of their devices very seriously, and there is a logical reason why. One of the main reasons for doing this regularly is that a PAT tester will tend to drift away from the original specifications that it came with when it was bought from the manufacturer. This is a very simple reason, but it has enormous consequences as it will alter the basis that a PAT tester has for passing or failing a piece of electrical equipment. This 'false' reading could have some very disastrous consequences for the future of the instrument that has been tested and could lead to a fatality.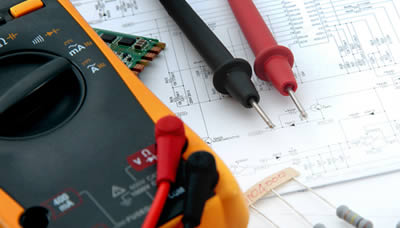 The main issue here is that a PAT tester operator should at all times have 100 per cent confidence in the results that he is receiving. By having the PAT tester calibrated on a regular basis, you are certain that it is functioning to the correct standard of accuracy needed. When it comes to electricity, this is imperative.
By choosing to disregarding calibration and simply carrying on, it is impossible to ensure the accuracy of the appliances that are being examined.
Consequences of not calibrating your PAT testing gear
While these implications are relatively straightforward and easy to understand, it is worth it to go over what they are, and to look at possible outcomes of having equipment that is not fit-for-purpose.
PAT testers by their very nature must conform to a standard, and any deviation leads to a lack of confidence in your service.
The inaccurate reading that occurs on a PAT tester that has not received calibration for a while will distort the results of a test and will make the information that you are receiving imprecise. This will ultimately affect your decision on whether to pass or fail equipment.
If an appliance that has been passed causes a fatality or a fire in a building, the onus of responsibility is on the PAT test operator to prove that it was not due to the fault of his equipment. This works on a lot of different levels from legal up to moral and brings into the equation, professionalism.
If you can prove that you have a regular system for checking the accuracy of you PAT tester and that it was sound when you tested an appliance, this will give you piece of mind in the workplace.
Conclusion
PST testers are extremely sophisticated instruments and as such, it is the job of the operator to make sure that they are measuring accurately to the required standard. If a firm fails in its legal duty, any claim would be difficult to fight. Calibration back to national standards is usually best performed by the manufacturer. Having a calibration certificate will prove that a company has acted correctly.
Codes of practice
The IEE code of practice has laid down guidelines that recommend that calibration of a PAT tester is performed on an annual basis, or in accordance with the manufacturer's instructions.